Find your Perfect Domain Name:
.com $16.42
.net $20.05
.org $19.09
.us $15.93
.biz $19.99
* All prices
per annum
We are Announcing Perfect Package for you HOSTPOLE Providing you with a hesitate free web hosting service we take words look the believable.
Key Features of our Web Hosting Services
Autoupdates
We update WordPress core and plugins to keep your site protected.
Account Isolation
Your website will be safe even if there are vulnerable accounts.
Optimized Software
All software we install on our machines is optimized for speed.
Advance Backups
On a single click, You an backup Your entire websites easily.
Unlimited Email Addresses
Create as many email addresses, and email forwards as you need!
Softaculous Auto Installer
Softaculous lets you focus on using apps rather than spending time on installing.
Server Level Protection
If a major vulnerability appears, we develop & apply server-level fixes.
Support Team
You can reach our team to get your issue resolved.
Value for Money
Add value to your business, our hosting is hassle free.
Web Hosting and Migration is Few Clicks away
Get your website ready using Softaculous App
EASY TO USE - build your professional site simply.
HUNDREDS! of Scripts and Tools available in cPanel
FREE databases, FTP Accounts, Emails, Backup Tools, Git Version control and more.

Starting at Just $3.99 only.
Easy Create, Manage & Sell. WEBSITES
OPTIMIZED : WordPress, Drupal & Joomla.
EASY Site Migration.
SAVE MONEY with free features

Business package Starting at Just $19.99 only.
More than 200,000 websites hosted
get your website online today
More than 200,000 websites hosted
get your website online today
Over 100+ Free 1-Click App Installs
why customers us!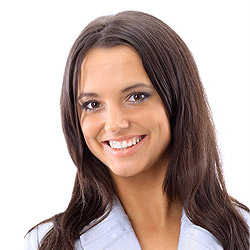 I had a project where I had to  choose a web hosting provider quickly for our business. I could not even imagine how to do regarding getting new website designed, which was just in few clicks using Hostpole cPanel. My hosting was activated immediately and WordPress was installed in few minutes. Thank you, David, a superhero of Hostpole who made my life easy. Staci Karla
- Staci Karla -
hostpole.com